Water Quality
We are able to supply and deliver both Mains (town) water and Artisan Water:
MAINS WATER - This water is purchased from councils around the greater Wellington area and has been filtered and treated to ensure a high quality of water suitable for drinking, domestic use and high quality applications. This water is most suited for drinking, domestic use and swimming pools and is supplied at a reasonable cost. High standards of quality control ensure that this water is always safe for drinking and domestic use.
ARTISAN WATER - Chemical free water is sometimes required for specific purposes and can be provided. Please contact us to discuss.
Pricing
Bulk Water Transport has a cost effective and competitive Pricing Policy to ensure high quality service at a reasonable cost.
At the time of your call, we will provide a quotation for the cost of water delivery when water is to be pumped into tanks.
For services that require truck hire on an hourly rate, cost is determined by a distance-based call out fee, and then an hourly rate thereafter. The hourly rate will include cost of water and driver.
The cost for delivery of water is determined by distances travelled. We provide discounts for multiple loads where several loads are delivered on the same day, if water can be sourced nearby.
Payment can be made by banking, cash, cheque or via PayPal
To view our terms and conditions of trade, click here.
Truck Hire
Bulk Water Transport has a range of vehicles available for hire NZ wide. Please call to discuss your specific requirements.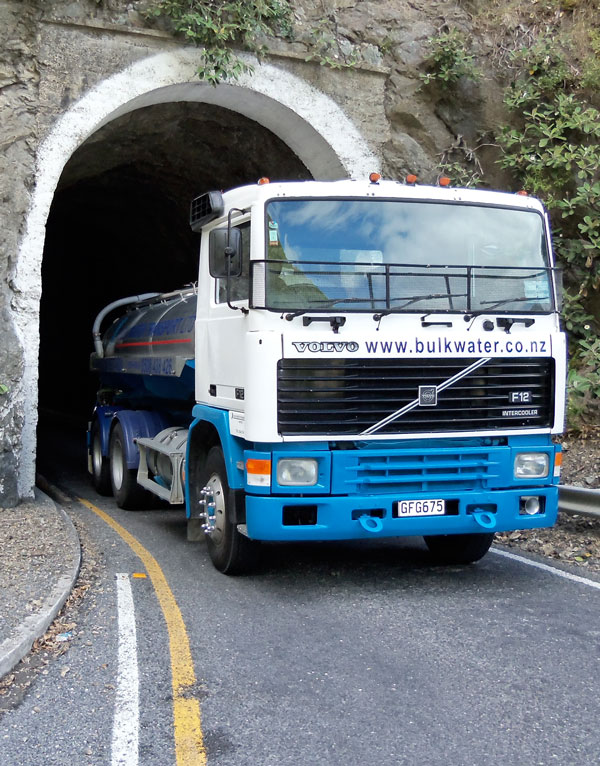 ---
Delivery Areas & Hours of Operation
Delivery Areas We are based in Upper Hutt, Wellington. Our area of operation covers the Greater Wellington area and the Kapiti Coast, as well as the Wairarapa.
Our pricing for these areas is very competitive, and is based on distances travelled.
Delivery of water to other areas can be arranged, however we will also advise of other Water Cartage Operators in those areas who may be able to provide a suitable service at a cheaper price, due to their location.
For commercial applications we are available NZ wide.
Hours of Operation We operate flexible hours to try to accommodate customer needs.
We are able to arrange water delivery for a specific time of the day if required.
If a specific time of delivery is not necessary, we prefer to not provide a time, however we will ensure that the delivery occurs on the day required. This eliminates the need for our customers to wait for the truck to arrive and allows flexibility for us to manage our workload.
---
Safety Standards and Insurance
Bulk Water Transport is a member of Site Safe, Site Wise, ISN and the NZRT.
Bulk Water Transport has a comprehensive and current Occupational Health and Safety Policy to ensure the safety of Staff and Customers.
We ensure our drivers are trained and equipped to provide a service with minimal risk to persons or property.
Our company has Public Liability Insurance, together with Comprehensive insurance to ensure full compliance with our legal obligations and for benefit of our customers.
Our trucks are fully equipped to ensure our high standards are maintained.
Our trucks are inspected by Ministry of Health and have food grade stainless steel tanks, which are maintained to a high standard to ensure drinking water is of the highest quality.
We use GPS and telecommunications to provide our drivers with up to date information related to your property, including comprehensive directions to your property and instructions as to which tanks to fill. Our drivers will comply with your specific requests related to your property, such as shutting gates, areas where not to drive the truck, dogs on the property etc.
---
Terms and Conditions of trade
Click Here to see the Terms and Conditions page.
---