About Us
At Bulk Water Transport, we strive to provide efficient solutions for all of our customers. People relying on tank water need a prompt response to their needs. Civil contractors have specific demands, and need equipment that they can rely on. Our specialized vehicles can be adapted for a range of situations.
---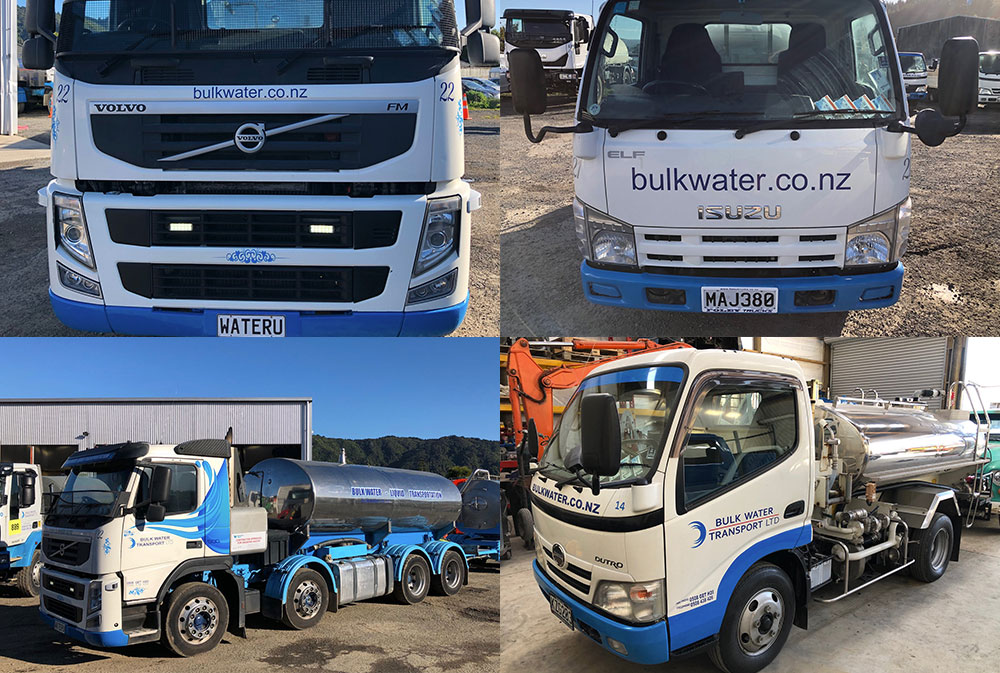 Our fleet is comprised of a variety of vehicles, including:
4x4 tankers
specialized tank vacuum unit
6x4 tankers
8x4 tankers
tanker trailers
---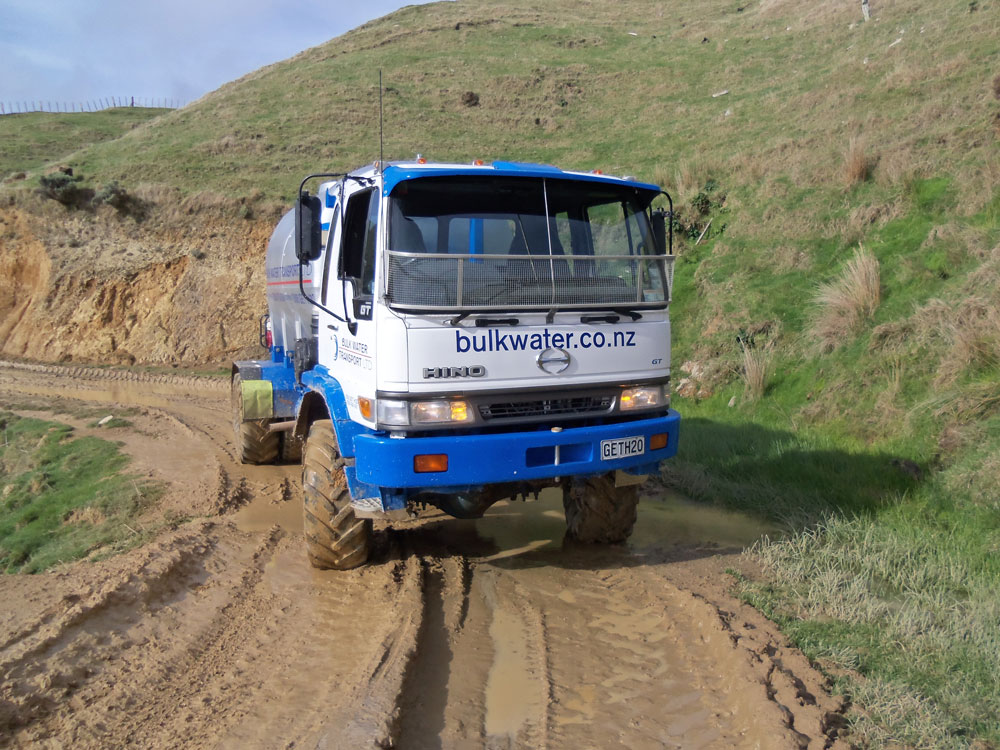 Some of our recent contracts include:
Rail work – fire control
Water supply for drilling rigs
Dust suppression
Tank filling in remote locations for the abrasive blasting industry
Roading projects: Kapiti Expressway, Transmission Gully,
Tanker hire for Maintenance
Wind Farms: Westwind Project, Mill Creek Wind Farm
Water supply for mains renewal projects
---
We specialize in providing 4X4 tankers, fitted with spraybars, pumps, and high pressure water hoses. We take safety seriously, so each of our vehicles is fitted with CB radio, fire extinguisher, spill kit, beacon, reversing beeper and GPS tracking. These vehicles can be hired with or without a driver, with short and long term rates available. For long term contracts, we can customize a vehicle, specific to your needs. Please call to discuss your requirements, and we'll talk through how we can help.
We also work with councils to provide responsive solutions, including scheduled tank cleaning and maintenance, alternative water supply during mains shutdown, clean up after damage from natural events.